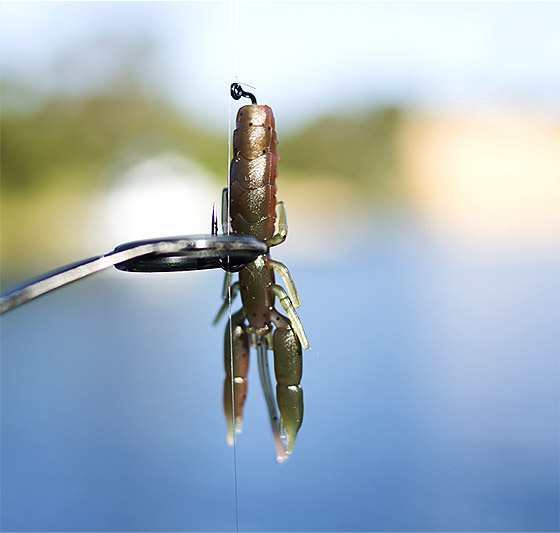 Live Yabbie Primary TargeT Species
Large Bream
Other Proven Live Yabbie target Species
All Species that target Yabbies. Cast to Flathead, Whiting, Bass and Perch species
How and Where to use the Live Yabbie
Fish bridges, jetties, pontoons, racks, mooring blocks and anything else covered in weed and oysters. Fish it anytime you're on the water. Try weed and sand flats for Whiting also. Hit the fresh water around submerged logs and other common snags for Bass and Perch.

Live Yabbie Tips
The Live Yabbie will work with a range of jighead weights, from very light hidden-weight jig heads, to heavy
jigheads.
Select the right weight for the structure you are fishing. A 1/28oz or 1/40oz Sz2 hidden weight is perfect
for a slow sink rate presentation. A 1/20 – 1/12 regular jighead is a good starting point for fishing deeper sections.
Target likely fish holding structure, and cast as close to the structure as possible. This lure is dynamite around
man-made structure such as pontoons, jetties, bridges and boat hulls.
Don't discount the Live Yabbie on open water and flats. It has proven tournament results fishing deeper water
targeting schooled bream on a regular jighead.
Fish the Live Yabbie slowly. The lure is so realistic, you don't need to give it much action!
The Live Yabbie has been proven to attract very large Bream. It pays to be ultra-vigilant when fishing racks and
snags on super light gear. .