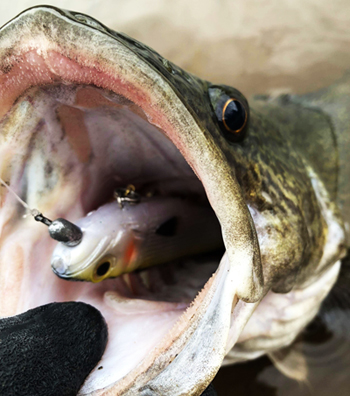 XL Shad Primary Target Species
Specifically designed for Murry Cod, Barramundi, and Mulloway.


Other Proven XL Shad target Species
The XL Shad has already proven itself in international waters of Denmark and France as a weapon for pike but will be just as effective in the salt chasing the toothy beasts that inhabit Australias shallow reefs.
How and Where to use the XL Shad
Work the lure close to fish holding structure. The XL Shad will swim extremely well at slow speed but dont be afraid to vary the retrieve. They skip cast like no other so perfect for fishing deep into overhanging branches and timber.
XL Shad Tips
The lure can be rigged in several ways from standard jighead to weedless, top stinger or bottom stinger so find a rig appropriate for the structure and species you are targeting